The Canada Passage Program (CPP) is a unique program that provides economically challenged students from India with the opportunity to study in Canada. The program is designed to help students who have the potential to succeed academically but who may not be able to afford to study in Canada without financial assistance.
Who is Eligible for the CPP?
Indian students from all backgrounds are eligible to apply for the CPP, but the program specifically targets students from economically challenged families. To be eligible, students must meet the following criteria:
Be from India
Be economically challenged
Have a strong academic record
Be proficient in English and have IELTS 6 Band Each
What are the Benefits of the CPP?
CPP scholars receive a scholarship that covers tuition, and fees. They also receive support services to help them transition to life in Canada and to succeed in their studies. These support services include:
Pre-departure orientation
Airport reception and transportation
Assistance with finding accommodation
Academic advising and tutoring
Cultural and social integration support
How to Apply for the CPP
To apply for the CPP, Indian students must submit the following documents:
A completed CPP application form
A personal statement
Academic transcripts
Two letters of recommendation
Proof of financial need
Applications are typically due in the spring for fall admission.
Why Should You Apply for the CPP?
The CPP is a life-changing opportunity for economically challenged Indian students. The program provides students with the financial and academic support they need to succeed in Canada. CPP scholars also have the opportunity to gain valuable international experience, which can enhance their career prospects.
If you are an Indian student with limited economic resources who is interested in studying in Canada, I encourage you to apply for the Canada Passage Program. It could be the life-changing opportunity you've been waiting for.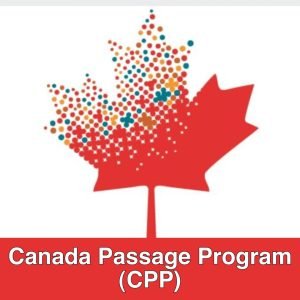 Additional Tips for CPP Applicants
Here are a few additional tips for Indian students who are applying for the CPP:
Start planning early. The CPP is a competitive program, so it's important to give yourself plenty of time to prepare your application.
Get organized. Keep track of all important deadlines and requirements.
Write a strong personal statement. Your personal statement is your chance to tell the CPP selection committee about your story and why you're a good fit for the program.
Get good letters of recommendation. Ask your teachers, mentors, or other trusted adults to write letters of recommendation that highlight your strengths and potential.
Proofread your application carefully. Make sure your application is free of errors and typos.
-Vinay Hari